Dear friends, Ladies & Gentlemen,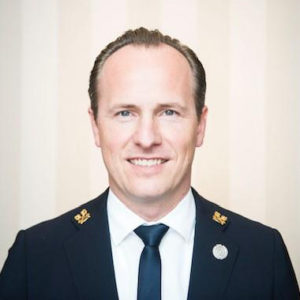 It is my absolute pleasure to welcome the Les Clefs d'Or Leadership, our hard-working Committees, valued Zone Directors and talented Award Candidates to Morocco. The area we will meet in this beautiful country is named "The Land of God", the historical and cosmopolitan city of Marrakech, situated on the foot of the Atlas Mountains.
We will have some very interesting and productive days ahead of us. With an Educational Day where we will work in different sessions moderated by the fantastic Mark Patterson, helping us build the future of our organization as well as our Board of Directors Meeting. In the meantime, we also will have the opportunity to interview the talented Award candidates and choose the winner. Although on a relatively smaller scale, it will almost feel like a normal congress and, in these times, we believe this is what we need. Hopefully, by the time we meet, the world will look just a bit different and just open enough for us all to meet.
Should anyone not be able to join us due to governmental or corporate restrictions, do not worry as you will be with us virtually. So, no matter what, those who cannot be with us in person need to ensure to have the 2 working days available with us. It will be wonderful, and you will be part of writing the next chapter of our history.
I would also like to take this opportunity to thank our dear friend, President Youssef Mamouni for raising his hand and making his hotel as well as section available to us and allowing us to meet for the first time face to face in over 3 years. Time flies my dear friends, and we have to value every single moment of it.
In Service Through Friendship & Vive Les Clefs d'Or
Anders